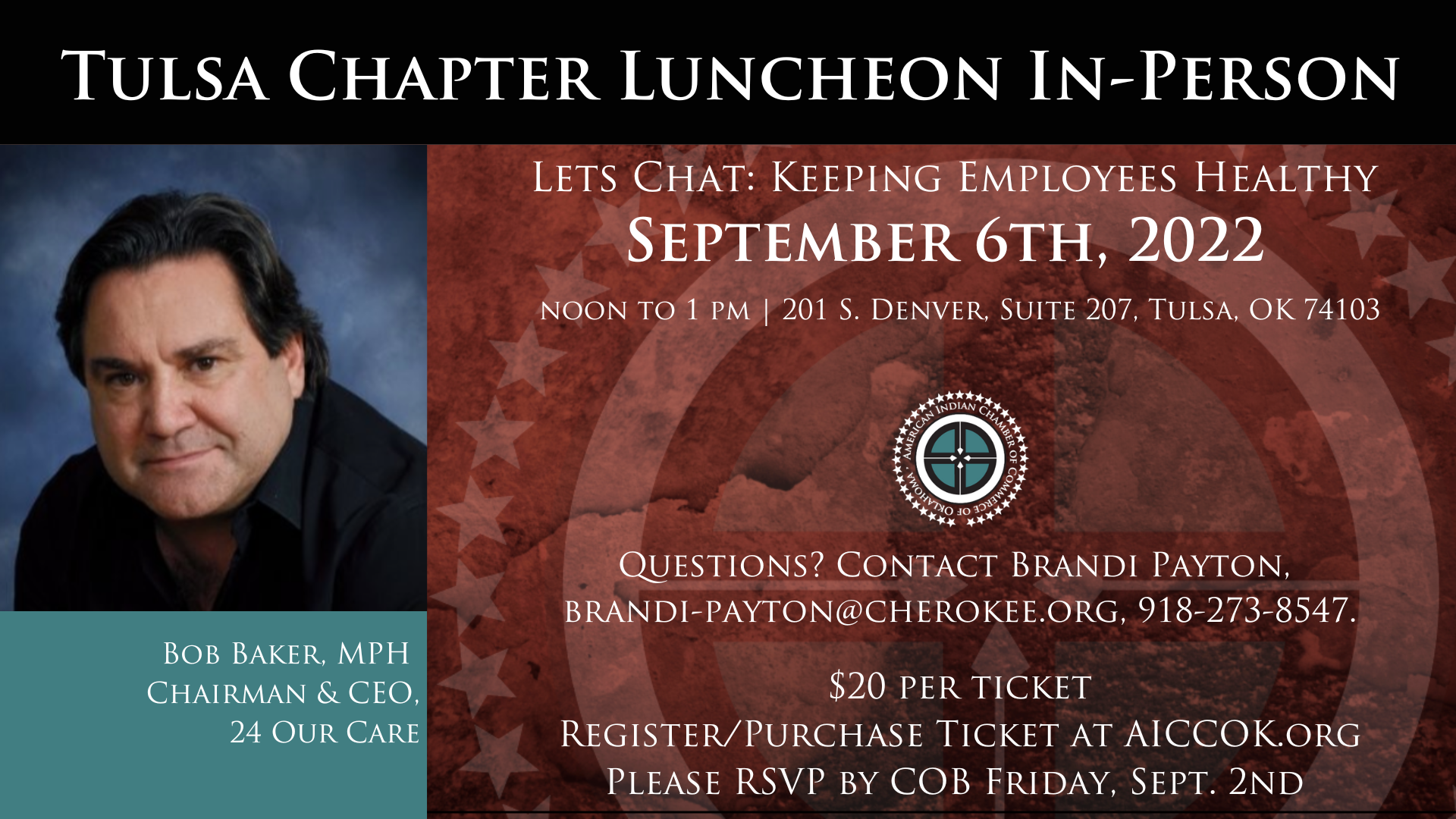 Join the Tulsa Chapter In-Person Tuesday, September 6th, from noon – 1 pm!
Where: 201 S. Denver, Suite 207, Tulsa, OK 74103

Cost: $20
RSVP deadline by COB on Friday, September 2nd.

Questions? Contact Brandi Payton, brandi-payton@cherokee.org, 918-273-8547.
Topic: Keeping Employees Healthy

Speaker: Bob Baker, MPH, Chairman & CEO, 24 Our Care

About the speaker:
Bob Baker is Founder & CEO of 24 Our Care, a Native-owned telehealth
business providing remote services to chronically ill patients throughout the
US and Puerto Rico. Bob is an established leader in health care
development and executive management. His 30-year experience
developing and operating medical care facilities and operations covering all
aspects of healthcare.
Cherokee Nation citizen and native Tulsan, Bob is grounded in the tribal
community and attributes his success to faith and hard work. He is the
President of the OSU American Indian Alumnae Association and was chosen
as the Distinguished American Indian Alumnae at OSU. He was named the
AICCOK Business of the Year and AICCOK Member of the Year.
Bob obtained his BS from OSU and his MPH from the OU. He lives with his
wife in Skiatook, Oklahoma, and is a proud father of four.