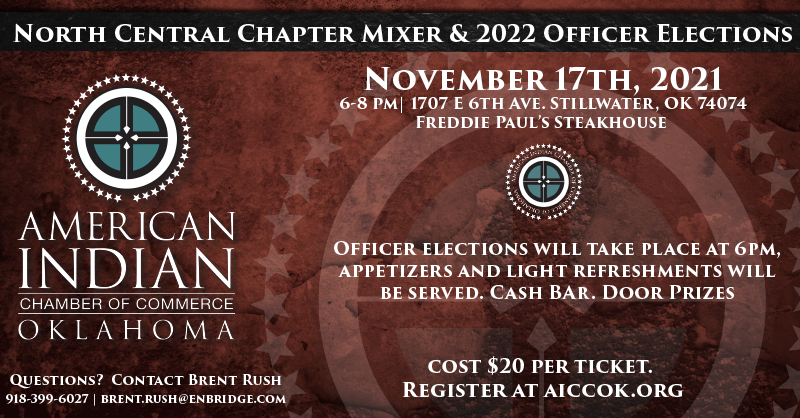 POSTPONED UNTIL FURTHER NOTICE.
Join the North Central Chapter November 17th, 6-8 pm for their mixer & 2022 Officer Elections
Where: Freddie Paul's Steakhouse 1707 E. 6th Avenue Stillwater, OK 74074
Cost: $20 per ticket Click HERE to purchase ticket/register
*We are requiring registration for this event in order to validate membership prior to the election.
Agenda:
Officer elections will take place at 6 pm. Anyone interested in filling positions of President, Vice President, Secretary, or Treasurer, please attend. Only members of the North Central Chapter are allowed to hold a seat. For more information please contact chamber@aiccok.org
Please join us for delicious appetizers, light refreshments, and connect with new and old friends. Fun door prizes. Cash bar.
Questions? Contact Brent Rush, brent.rush@enbridge.com, 918-399-6027