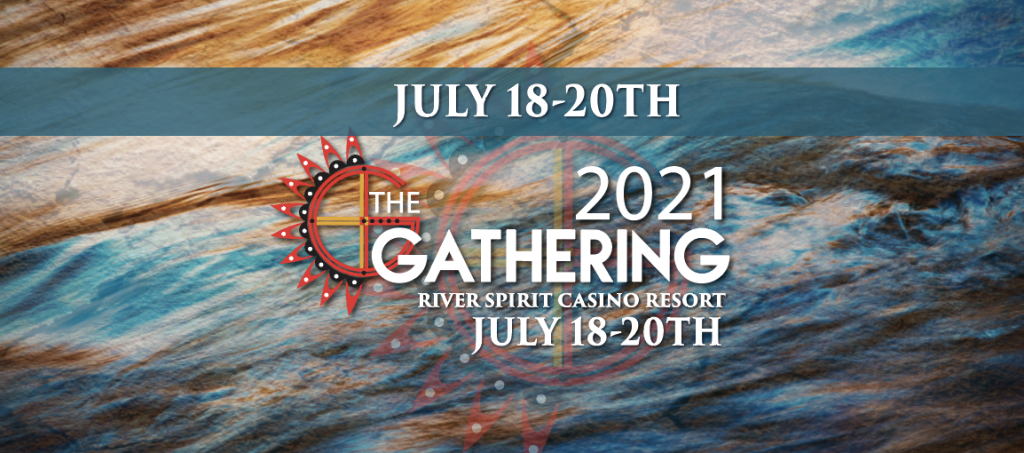 The Gathering Business Summit is the largest event hosted by the American Indian Chamber of Commerce of Oklahoma each year.  The conference will offer sessions that highlight successful business plans of Native-owned  businesses, how to seek government contracts, obtaining financial assistance for your businesses and business matchmaking sessions. Visit with the directors of preferred Indian-owned programs and TERO from a number of tribes across Oklahoma who champion for Indian-owned businesses.  There are excellent networking opportunities! The AICCO Annual Awards luncheon will take place on Tuesday.  
The Gathering Annual Business Summit Moved to July 2021
"Oklahoma's largest Native Business Summit "The Gathering" will move dates in an effort to better ensure additional safety protocols and a more in-person event that you have come to enjoy. We originally scheduled for April 25-27, 2021 and will be moving to July 18th-20th, 2021. All booth, sponsorships, and registration purchases will be credited. The Gathering Business Summit will be returning to the Riverspirit Casino and Resort in Tulsa, OK. Please mark your calendars. Please visit this Gathering 2021 page and our social media platforms for more information. Your patience has been so appreciated as we navigate this pandemic.
We will overcome and we will meet again."

Bailey Walker, President of American Indian Chamber of Commerce of Oklahoma
Anowa Chipisala'cho! Until I See You Again!"
#AICCOkGathering2021