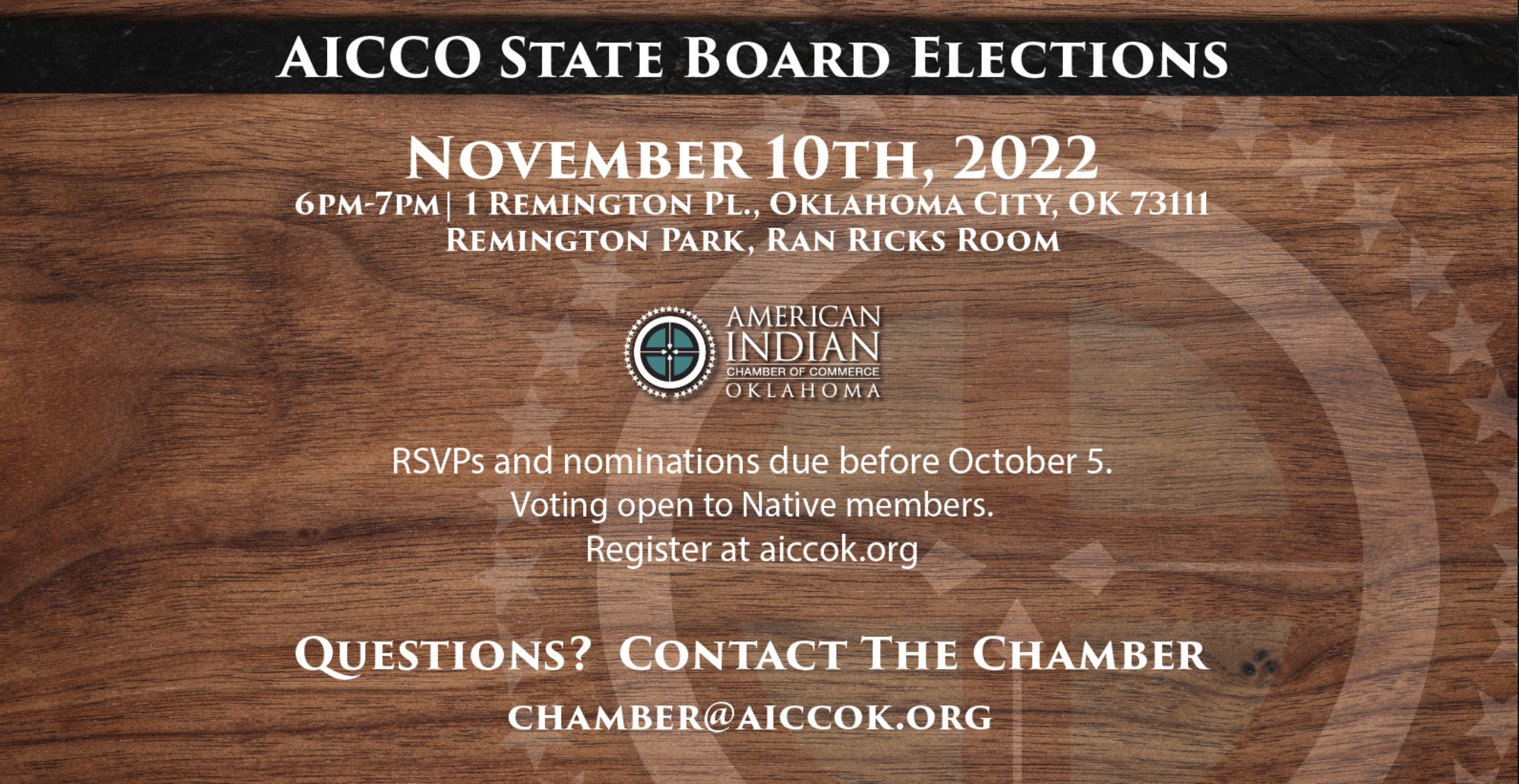 AICCO State Board Elections will be held Thursday, November 10th from 6-7 p.m.
Where: 1 Remington Pl. OKC, OK 73111 Remington Park – Ran Ricks Room
Active paid Native Business, Native Individual, and Tribal members are welcome to vote in the AICCO state board election! *No Proxy Voting, In-Person Only
RSVPs and nominations due before October 5th.
Candidates must submit their own entry before October 5th to chamber@aiccok.org accompanied by a short paragraph on why you would be a good candidate based on the value you can add to Indian Country and the AICCO Mission. Voting open to Native members.
Candidates and voters must have active AICCO memberships as of October 5th. New members registered after October 5th will not be eligible to vote in the 2022 AICCO State board election.
Please Note – * No Proxy Voting, In-Person Only