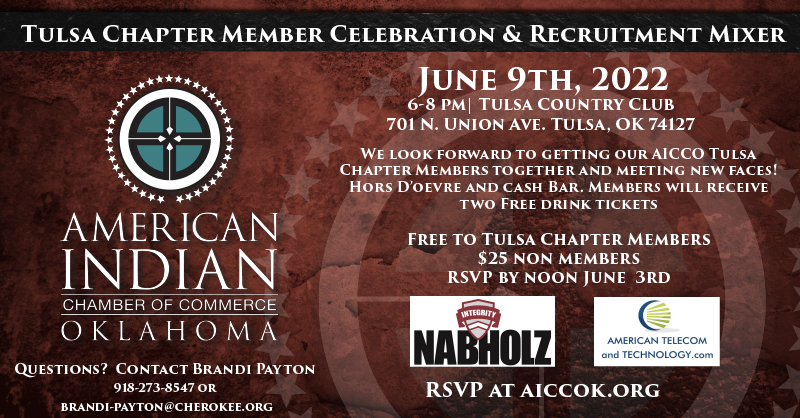 Join the Tulsa Chapter for a Mixer Thursday, June 9th from 6-8 pm!
Where: Tulsa Country Club
701 N. Union Ave. Tulsa, OK 74127
*FREE to Tulsa Chapter Members who RSVP before noon June 3rd.
We look forward to getting our AICCOk Tulsa Chapter Members together and meeting new faces!
Join us for Hors D'oevre and a Cash bar. Members will receive two free drink tickets.
Sponsored by:
*Tulsa Chapter AICCOK
*Michael Harber with American Telecom and Technology
*Michael Feamster with Nabholz Construction
Questions?
Contact: Brandi Payton, 918-273-8547, or brandi-payton@cherokee.org