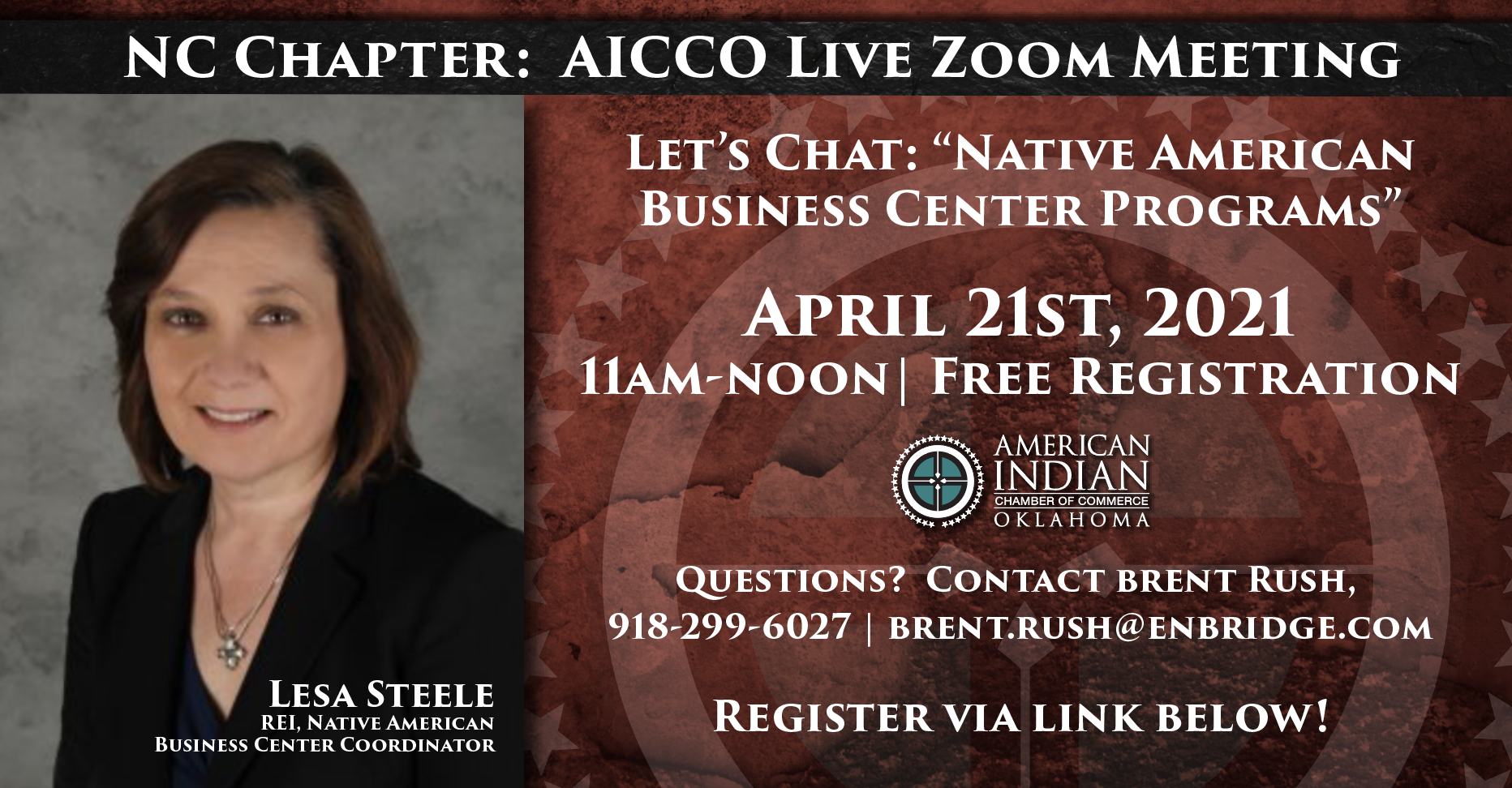 April 21, 2021, 11am-noon
Free registration: https://zoom.us/meeting/register/tJYqc-qrrDouHtxB1Kzu4KAUncm8YcwgUiMs
TOPIC:
Native American Business Center Programs
Featured Speaker
Lesa Steele, REI Native American Business Center Coordinator
Lesa is responsible for providing minority entrepreneurs with business and technical assistance, workshops and training, business consulting, client assessments and opportunity evaluation.  She works with Tribes and minority businesses in the federal contracting arena and helps obtain 8(a) and Hubzone certifications. Located in the Tulsa office, her area of expertise includes report analysis, strong communication skills, teamwork and business development characterized by a high level of results-oriented customer relationship development.
Questions?
Contact Chapter President Brent Rush | 918-299-6027 | brent.rush@enbridge.com