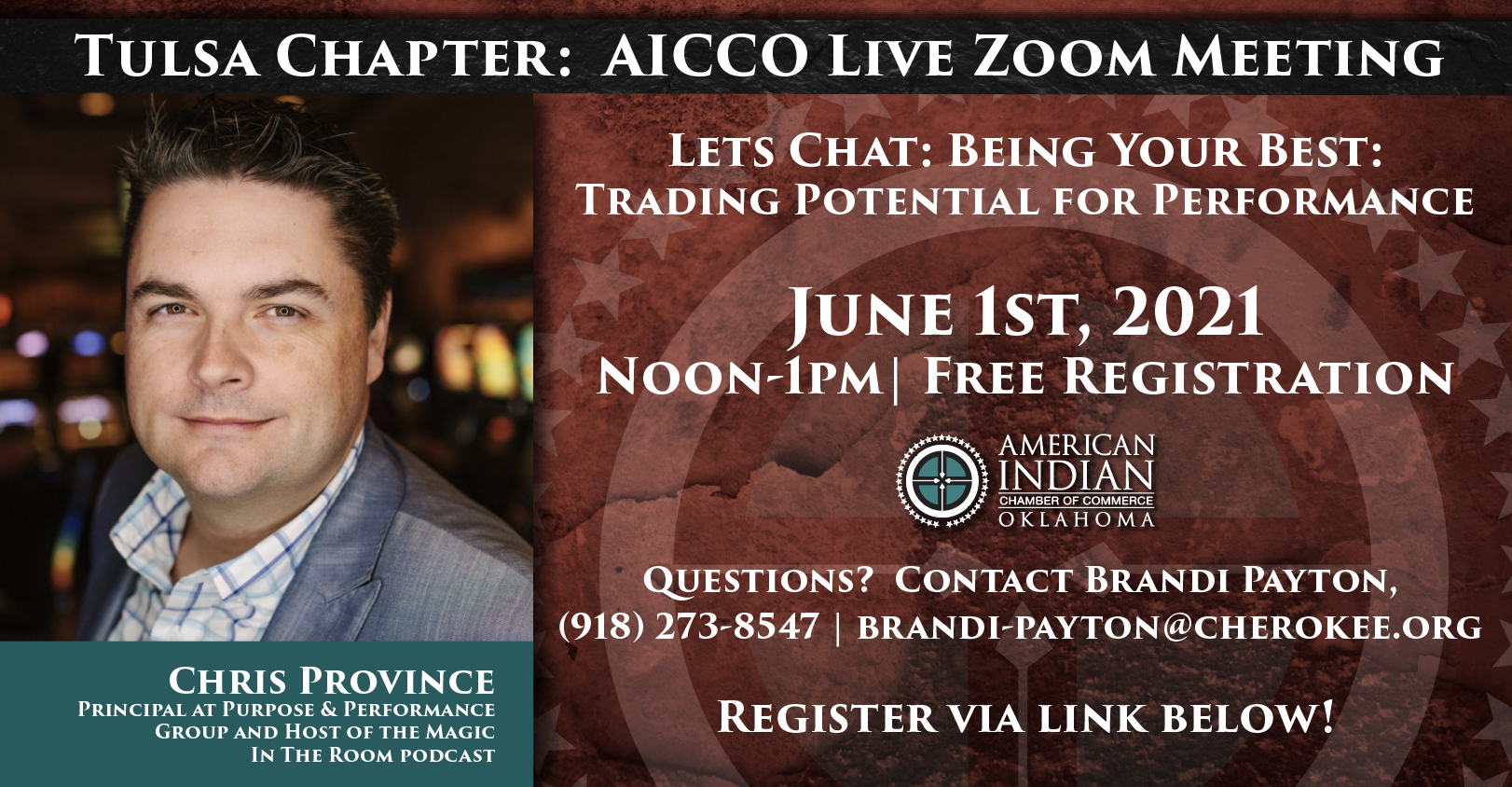 Join Tulsa Chapter, June 1st, Noon-1pm!
Register: https://zoom.us/meeting/register/tJcldu-grT0rHdMfn2eOZllBToAXqFZXk_CL
Chris Province, Principal at Purpose & Performance Group and Host of the Magic In The Room podcast
Topic: Being Your Best: Trading Potential for Performance
I am a performance improvement specialist with a passion for operationalizing purpose. My inspiration is derived from stories of people that achieve the best of which they are capable and my work helps leaders focus energy, cultivate mindsets and connect people within their organization. I am a proud member of the Cherokee Nation and an activist for youth leadership initiatives within our native communities.
Questions: Brandi Payton at brandi-payton@cherokee.org or (918)273-8547