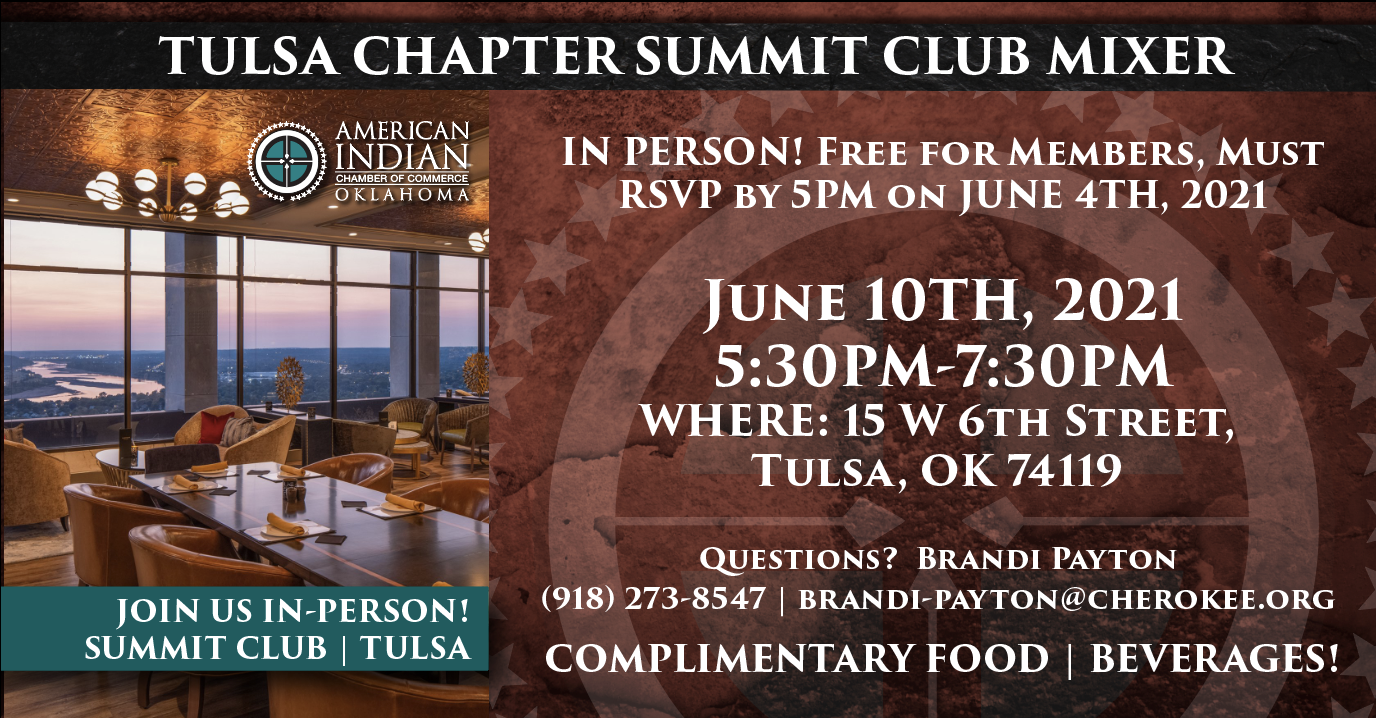 Join us in-person Thursday, June 10th, 2021, 5:30PM to 7:30PM!
Where:15 W 6th Street, Tulsa, OK 74119
Ticket: Free for Members, Must RSVP by 5PM on 6/4/2021
Food and Drinks Complimentary
Join us in the Overlook room on the 31st floor for a fun evening networking and catching up at the Summit Club in downtown Tulsa. Complimentary food and beverage for members, must RSVP by 6/4/2021 by 5PM. Looking forward to seeing everyone in person. 
Questions? Contact Brandi Payton at (918) 273-8547 or brandi-payton@cherokee.org