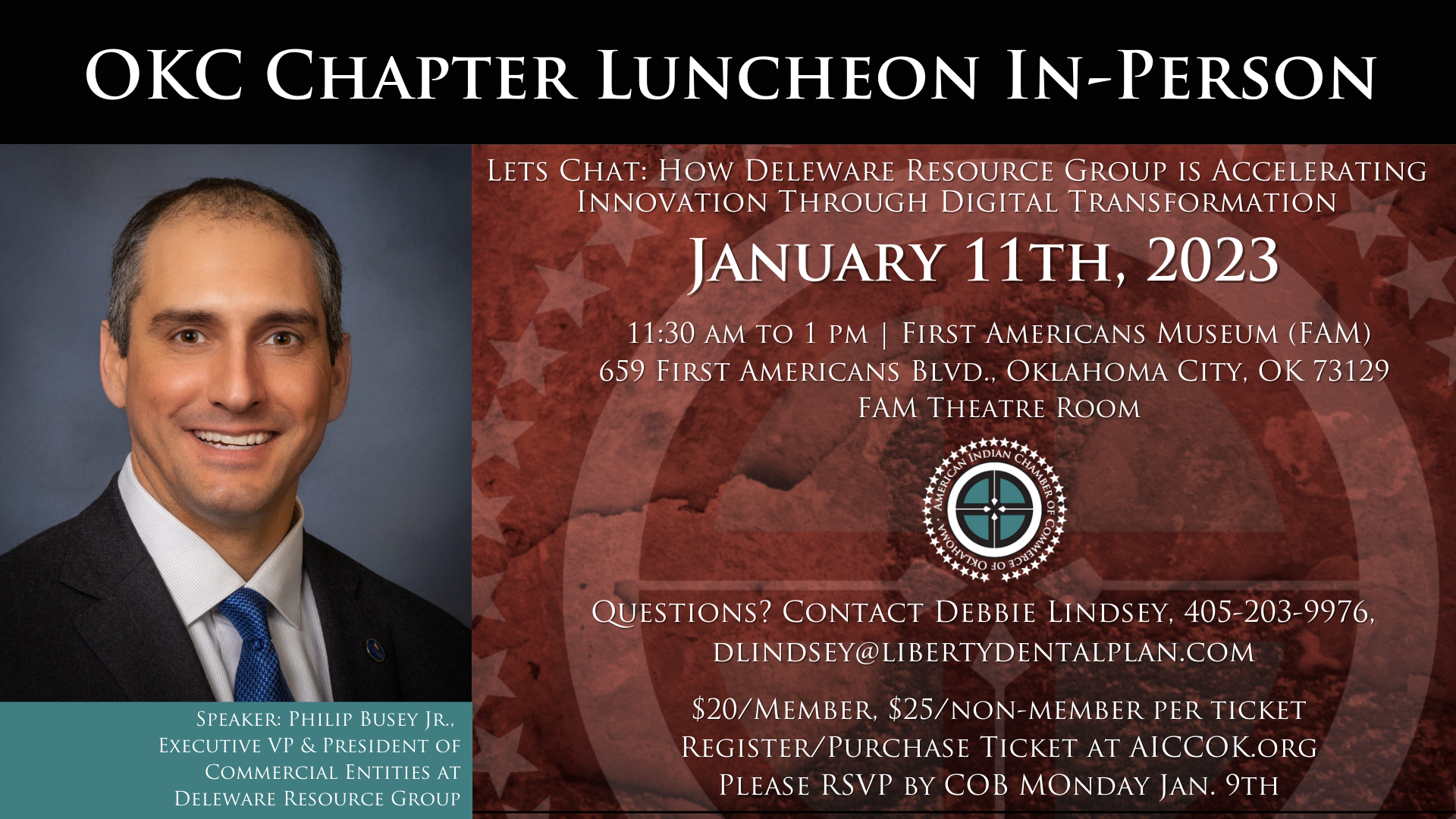 Join us In Person for our OKC Chapter Luncheon, Wednesday, January 11th, 11:30 am – 1:00 pm!
Where: First Americans Museum (FAM)
659 First Americans Blvd., Oklahoma City, OK 73129
FAM Theatre Room
Member Cost: $20
Non-Member Cost: $25
Please RSVP by COB on January 9th, **Late RSVPs may not include lunch**
Questions? Debbie Lindsey, 405-203-9976, dlindsey@libertydentalplan.com
Topic: How Deleware Resource Group is Accelerating Innovation Through Digital Transformation

Speaker: Philip Busey Jr., Executive Vice President and President of Commercial Entities at Deleware Resource Group

About the Speaker:
Delaware Resource Group of Oklahoma (DRG) is a leading global training service contractor
specializing in the aerospace defense industry. DRG has grown to over 890 employees at more
than 120 locations in 41 states and 13 foreign nations. DRG received the Boeing 2022 Supplier
of the Year Award and also in 2022 received on of 22 Elite Supplier Awards from Lockheed
Martin Rotary and Mission Systems for its excellence in quality, performance, and on-time
delivery.