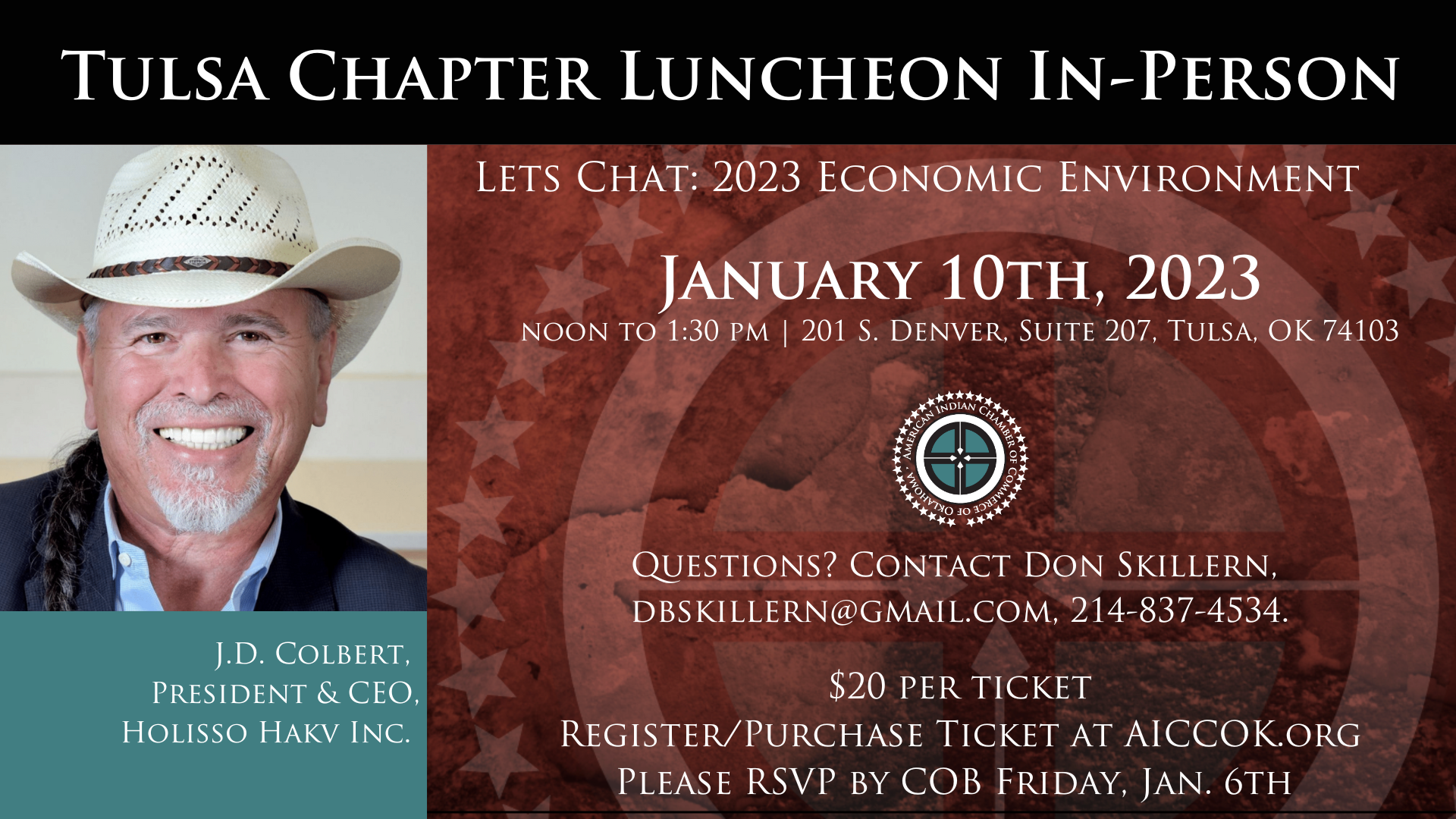 Join the Tulsa Chapter In-Person Tuesday, January 10th, from noon – 1:30 pm!
Where: 201 S. Denver, Suite 207, Tulsa, OK 74103

Cost: $20 for members & non members

RSVP deadline by COB on Friday, January 6th.

Topic: 2023 Economic Environment

Speaker: J.D. Colbert, President & CEO, Holisso Hakv Inc.

About the speaker: J.D. Colbert is president and CEO of Holisso Hakv Inc., a banking and financial services consulting and advisory firm. He is active in legal, regulatory and policy formation in the areas of banking, community development, economic development, and Federal Indian policy. He holds an undergraduate degree in business management from the University of Oklahoma and master's degrees from both Harvard and Johns Hopkins Universities.
Questions? Contact Don Skillern, dbskillern@gmail.com, 214-837-4534.