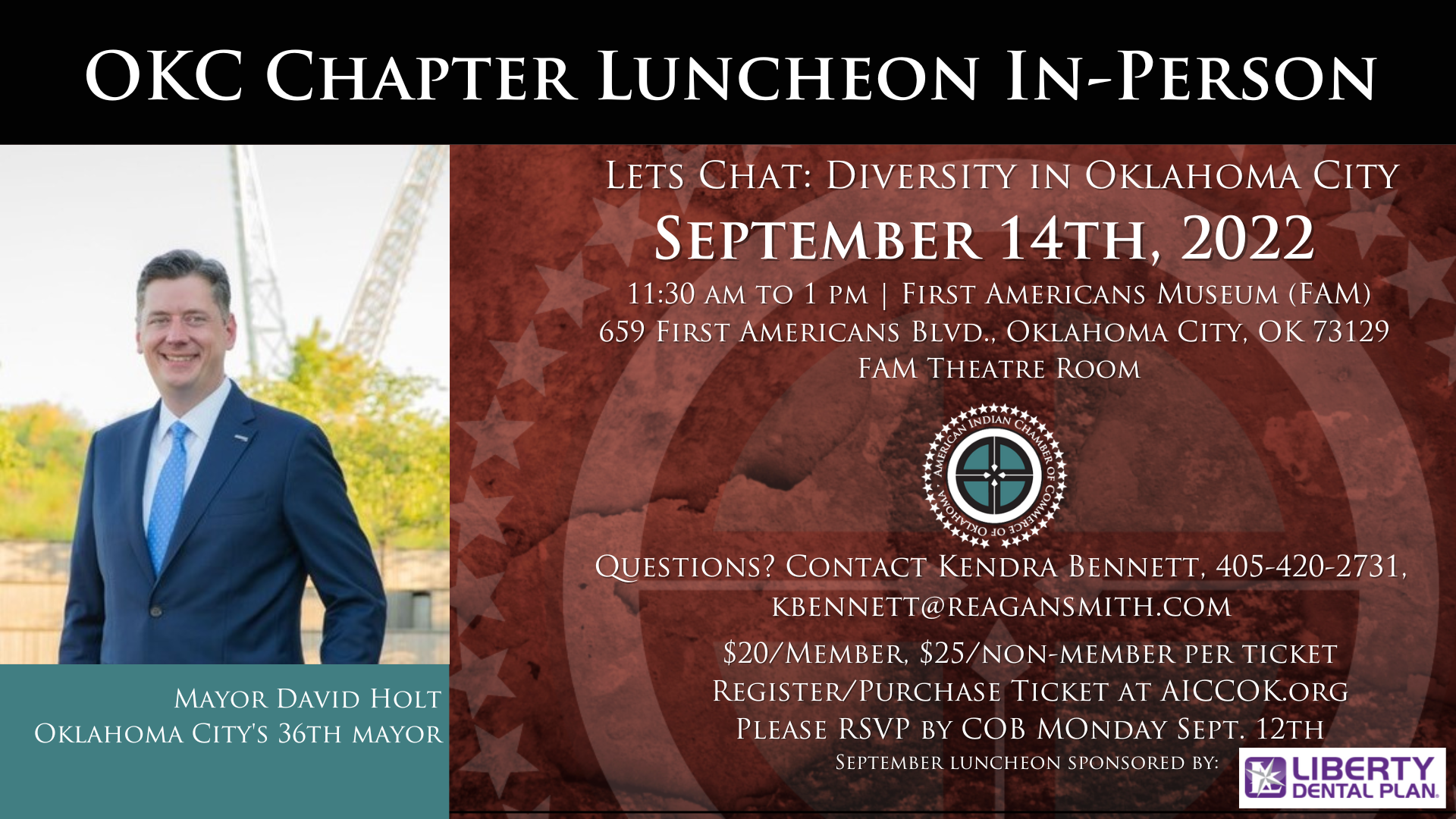 Join us In Person for our OKC Chapter Luncheon, Wednesday, September 14th, 11:30 am – 1:00 pm!
Where: First Americans Museum (FAM)
659 First Americans Blvd., Oklahoma City, OK 73129
FAM Theatre Room
Member Cost: $20
Non-Member Cost: $25
Please RSVP by COB on September 12th, **Late RSVPs may not include lunch**
Questions? Contact Kendra Bennett, 405-420-2731, kbennett@reagansmith.com
Topic: Diversity in OKC

Speaker: Mayor David Holt, Oklahoma City's 36th Mayor

About the Speaker:
Mayor Holt was born and raised in Oklahoma City and is also a member of the Osage Nation.
Mayor Holt has quickly emerged as a national leader among mayors. In 2020, he was elected by
his peers as a Trustee of the U.S. Conference of Mayors, the highest level of leadership in the
organization. In his second year in office, Mayor Holt recorded his signature achievement,
shepherding the development and successful passage of MAPS 4, an ambitious, $1.1 billion
package.
For more of Mayor Holt's Bio, please visit:
https://www.okc.gov/government/mayor-david-holt/about-mayor-holt